Machinedrum Ticket Giveaway & Special on break'n'chill, Tue. Dec. 10th, 2013 2-4PM EST
During the ticket giveaway, breaknchill is also set to celebrate his recent album "Vapor City" following his signing to Ninja Tune family, his game changing 2011 release "The Rooms" on Planet Mu, his early abstract hip-hop works, remixes, bootlegs and beyond. 
To participate in the ticket giveaway, follow breaknchill & tune in live during the show.
www.facebook.com/breaknchill
www.twitter.com/breaknchill
To get ready for his set, warm-up kits:
Special guest Wayna live on break'n'chill - Tue. Dec. 3rd, 2013 2-4PM EST
Note: You can listen to Wayna co-hosting this weeks show here on mixcloud.
Tune into break'n'chill on WMUC FM Tuesday 2-4 PM on Dec. 3rd to hear a special program with Wayna, one of the finest soulful independent female singer / songwriters from Washington D.C. area. A Grammy nominated musician also praised by Stevie Wonder, she just released a wonderful LP "The Expats", in which she built her own "world soul" sound. Expect one of a kind radio show full of soul jazz / soul / rnb / world music, selected by Wayna and breaknchill, and get ready to know an underground artist from DC area, her stories and future plans.
———
Grammy-nominated, Ethiopian-born, singer/songwriter, Wayna has a voice as pure as it is passionate.  Stevie Wonder says "she's incredible." Essence Magazine says "Wayna is one to watch," and Billboard Magazine calls her "a stand out on the indie front." With two Billboard chart-topping singles from her sophomore LP, Higher Ground, and a coveted Grammy nomination in the Best Urban/Alternative Performance Category for her remake, "Lovin You (Music)" featuring Kokayi, Wayna's star is on the rise.  
"The Expats" is the third and latest LP from this innovative artist. The album, which The Washington Post calls "brilliant," represents a new and daring departure from her previous work.  Drawing from diverse cultural influences, Wayna and her Toronto-based backing band create a unique blend of African and Reggae-inspired soul, fused with classic and alternative rock — Sade and the Police meets Lauryn Hill and Radiohead.
"I've always been a bit of an Expat," says Wayna "feeling different culturally from most of the people around me. For years, I tried to minimize those differences, but one day, I realized they make me who I am.  I want this album to be about exploring and expressing all the ways in which I and every one of us are unique, culturally or otherwise, and to celebrate those differences unapologetically."
"We are the ones we've been waiting for."
——
Follow breaknchill, where music meets soul, mind and body without boundaries:
Future Sounds from Washington D.C. - Vol. 1
Welcome to the beginning of your discovery of the eclectic future music scene of Washington D.C.!
This is the alternative statement about the independent, underground D.C. music scene of early 2010s. First volume of a mix series that aim to blend fresh sounds by talented artists across genres, with its roots on soul, funk, jazz, electronic, hip-hop, downtempo and world music. Unlike any other, you'll be on a journey that shows different neighborhoods, communities, cultures and inspirations, and you'll feel the potential of the future music that can create the soundscape of this city and expand globally.
Vol.2 will be shared after 1000 ears hears the mix. Spread the love of quality music, and discover the next volume soon!
The mix is streaming from break'n'chill's mixcloud. Continue your -global- music discovery & follow break'n'chill on:
mixcloud / facebook / twitter / soundcloud.
Reesa Renee
The idea for this mix project sparked when I heard her song "Inspire me To Write". Simply stunning! A rising young artist from Washington D.C. area, she released her debut in 2012. Strong lyrics on modern R&B, well versed in soul roots, and a charming attitude. The song is available for download at her web-page too.
Hayling
Hayling is one half of the chilled soul band Columbia Nights. His 15-track KeysOpenDoors beattape was a nice surprise to me, hidden in the webs. You can hear cuts of his influences of jazz and hip-hop, mashed up in his MPC. I just like the old-skool approach with the chill beats. Don't you?
What inspires you?
I'm inspired by the places and people around me. DC is a really fertile place for creativity right now, and I definitely feel like the diverse environment has influenced my approach to production. At the same time, my bandmates from Columbia Nights are constantly exposing me to music I've never heard before and challenging me to push boundaries in our own music.
What's your next step?
My next step is to continue building the sound of Columbia Nights. We've been working on new collaborations with some friends of ours, and we're looking to take our sound to a new level.
Godfather Sage
Hailing from Baltimore, MD, about 30miles/50km north of Wash. D.C., Godfather Sage is Kian Asamoah, a talented musician, DJ and producer expressing himself in ambient, drum'n'bass, downtempo and all things electronic and deep. He also runs his own label Noisy Meditation, supporting some other local musicians. The song I selected for this mix is a chilled downbeat one and a collaboration with First Aid, a new name from South Korea. (And this D.C. mix goes world-wide fast:)) He also just released another awesome 3-track called Bleeding Through collaborating with Ludwig, and another one called P.E.A.C.E. It's hard to keep up with this guy, but rest assured, it will be rewarding if you do.
What inspires you?
I am inspired by those inward moments of clarity in the midst of the chaos of 21st century life
What's your next step?
My next step is the release of my long-awaited single "P.E.A.C.E." on my label Noisy Meditation, with a DJ tour to follow.
Links:
facebook
/
soundcloud
/
mixcloud
/
Diggs Duke
There's no way for me to skip a local talent going global, especially if supported by Gilles Peterson himself! (Update: Very fresh news: He's signed to Brownswood Recordings! Kudos, friend!) His arrangements are surprising and fresh. Soul and jazz finds new interpretentions under his guidence, when he performs alone or with his band. In his self-produced early recordings (including the track featured in this mix), he actually played all the instruments, so he can easily take all the roles to transform his ideas into complete songs with complex textures. He toured around in Europe last winter, and is back in D.C. area to keep expanding his influence. He has a new monthly residency at The Dunes in Columbia Heights. Hold on D.C. and catch up with his music now, because your new talent is going global so properly!
What inspires you?
Stuff interacting with other stuff.
What's your next step?
I have an album coming before the year's end. It will be my first really legit record and I have a lot of expectations for it. Other than that, I'll just be playing around the USA and hopefully around the world, more and more.
Baronhawk
If you live in D.C. and like to catch up with DJs rocking on the beats, it is likely you heard Baronhawk spinning some tunes in the city (from disco to funk, soul to hip-hop). If so, then you also saw him turning on dancing feets and parties (sometime supporting his dancer friends at Urban Artistry). What you may not know so far is that this guy can produce some nice beats too. This one here in the mix is one that you cannot find elsewhere. Although he says it is still in the working, it was cooked enough with appropriate ingredients to be served in this mix.
What inspires you?
For the Murmors track I was inspired by one of my mentors. I was trying to make a simplified beat for him to provide some vocals over it.. still working on that.
What's your next step?
My next step is to travel more and do more out of the area gigs.
Links:
Homepage
/
bandcamp
/
soundcloud
/
twitter
/
facebook
/
Katharine Key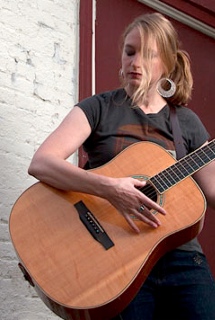 I met Katharine and her music in a small neighborhood cafe. She had some stories to tell with her acoustic guitar. And I listened. There is balance I felt through her music, and that balance I tried to bring in to my mix as well.
What inspires you?
My faith community has been an incubator and inspiration for my art. With my most recent album, "What the Fire Is", many of the songs were inspired by emotional turmoil I was experiencing, but I think my listeners will observe that through the pain there is a spiritual perspective, even if it means complaining to or arguing with God. That said, I think the songs have universal appeal and connect in general to the human condition; they are not specific to any particular religion and also speak to atheists and agnostics. I am not interested in using music to glorify my own ego or to make money. What inspires me is connecting with people and touching their hearts through the music.
What's your next step?
My new album has given me a platform for breaking out of the Baha'i community and connecting with a broader audience. So far the response to the album has been enthusiastic, and I feel called to bring the music to more people. I would like to find appropriate venues for playing my music in DC, venues where I can build a real connection with the audience and have a conversation with them about the music and what it means to them. When I sing this new material, I often ask the audience members to interpret the songs, and it is so interesting how many ways there are to understand a song! I also have a few recording collaborations I put on the back burner leading up to releasing the album, so I need to get moving on those. And I am always interested in new collaborations with DC musicians and songwriters, where there is chemistry.
B. Jamelle
Here is another fine lady who writes her dreams, sings her soul, and collaborates with various producers and friends over the years, but who also stayed fairly underground and unheard of for many. Maybe it's because her music has this 'personal' touch all around. In the song featured here, her last piece made available online, you hear some from the world of Diggs Duke too, with his contributions in production and instrumental arrangement of the song. The song is "an imaginative effort (…) to translate the bittersweet, healing attributes of "Rose Tea" into an aural experience as blissful as enjoying the last sip of a perfect cup." I suggest that you make this your first sip of B. Jamelle's music and then enjoy the rest of the cup;)
What inspires you?
I'm inspired by relationships. Human to human, human to Earth, human to universe, etc… I draw my inspiration from observing connectivity, and how we as humans relate to/interact w/ the things we're surrounded by. I write around these observations :)
What's your next step?
What's my next step? Who knows?! lol I enjoy letting life happen a day at a time, I'm really big on staying prepared for whatever falls in my path. I'm open to it all!
Emy Tseng
Emy Tseng is one of my first finds in Washington D.C. area that touched me as a lover of jazzy Brazilian sounds, especially bossa nova. I first discovered her demo recordings, and by the time I made her a friend, she had already self produced her full length album Sonho with great reviews nationwide! Sonho has great modern arrangements and production of fine Brazilian and jazz music, all supported by talented musicians on the instruments. Emy Tseng was born in Taiwan, traveled through San Francisco, New York and Boston before settling down in D.C. and creating this album with local musicians. She is not touring much, so make it a reason to come to D.C. if you'd like to catch her. By doing so, you will also see some of the finest Brazilian/jazz musicians with her on stage. In the song featured here, she sings Toninho Horta's song Aquelas Coisas Todas. You can then grab her album on cdbaby and discover the rest.
What inspires you?
Playing with other musicians - I love the collaborative process. Hearing great music, especially live performances. I try to go out to hear live jazz at least once a week if not more. In terms of recorded music, I listen almost exclusively to Brazilian music. Hearing recordings of singers such as Paula Morelenbaum and Elis Regina inspired me to sing this music.
What's your next step?
A lot. Spending time "shedding" trying to improve my musicianship, especially rhythm. I'm up in NY a lot nowadays, studying with my teacher Nilson Matta and taking Brazilian percussion and dance classes. Also, sitting in on gigs up there. Hoping to go to Brazil next year to improve my Portuguese. I'll be at Twins on the weekend of 11/8-9. I'm working with my guitarist Matvei Sigalov on some new arrangements, that we eventually plan to record. So lots going on.
Mariner Project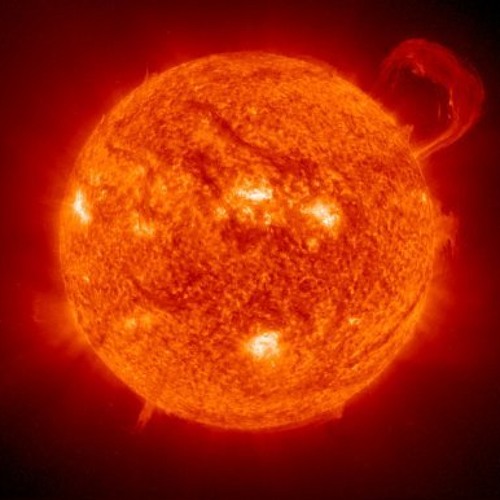 To me, Mariner Project is a band where electronic meets indie. They create enjoyable insrumental music to set your body and mind groove. Some may say D.C. has a strong indie music scene, but I'd say it's not much good food beyond the hipsters. Mariner Project stands out from the rest of the bands, without the happy and/or careless vocalist over the song. The melodies unfold in layers. Their music just grabs your attentions but doesn't cry for it as many pop tunes with some edgy synths. It will make you dance to the raw recordings of live instruments, a fine contrast to over-produced tracks in house studios by someone who just wants to make another banging electronic dance music tune. They have what I'd call a "jazz-flavor", and this may be the reason they describe their music as experimental. They are surely busy building their very own style.
What inspires you?
In short - the unexplored…in art, music, and just in general. Most of our influences revolve around jazz, electronica synth-pop, etc. In our sessions, we take these influences and try to push them to a place where they've never been.
What's your next step?
Around the end of July, we travelled up to Elohino Studios in New Jersey and recorded some demos to sort of document where we are currently. Some of these demos will be used to (hopefully) start a new project with either a full band or singer…or both. We'll be spreading these around in the coming months and looking for people are on the same page as we are artistically. … In the meantime, we'll continue writing in the purely instrumental format and will also be looking to have some newly completed tracks in the coming months.
Volta Bureau
Volta Bureau is Will Eastman, Outputmessage and Micah Vellian. As an introduction, this is an impressive list of some key names in DC electronic music scene. Will Eastman is the co-owner of U Street Music hall, the go-to place to enjoy electronic (dance) music in many flavours on a perfectly balanced strong sound system. Outputmessage (Bernard Farley) got his first remix released on the esteemed Ghostly International label (the year was 2003, when he was 20) and went on to find his own independent record label Output Noise. Volta Bureau describe themself as making house and dance music with happy vibes. Agreed! And, I heard "They are 100% focused on new material in the studio right now and all their time is dedicated to that." Well, that tells something, right?:)
Links: /
soundcloud
/
facebook
/
twitter
/
Chopteeth
I first heard Chopteeth's music live in Jazz in the Gardens concert series this year, without knowing I'd be struck with such high quality heavy funk & afrobeat & with a nice touch of jazz from a local band. I knew I had just found the missing piece for the project that would represent my local music taste. The selected song for this mix, Didjeridoo, is a live recording from 2008 Duke Ellington Festival at the 9:30 Club, and included in their 2010 live album. This fresh take on the original from Afro-Eurasion Eclipse (1971) features great horn section, tight drums and an amazing keys solo. Live video footage is also on the webs. Enjoy!
What inspires you?
What inspires us first and foremost are the people who come to our shows and dance. There is no Chopteeth without them. But musically we're informed and inspired by all the great musicians and composers from the heyday of live music across Africa: Fela Kuti, Alhadji K. Frimpong, Orchestra Baobab, Tabu Ley Rochereau, Diblo Dibala, The Sweet Talks, and on and on. Truly, their spirit and the spirit of the folks who danced to them back in the day is what we're looking to evoke at our live shows. Of course we add our particular energy to the mix, and create original music that brings the sounds and messages of these great stars to a new era and new eardrums. If folks hear us and start digging into the music that inspires us, that's a great thing as well.
What's your next step?
Our next step is to record our 3rd album before the end of the year. We played 5 brand new originals at the Black Cat on Friday, and they were all crowd pleasers, including a DC voting rights collaboration with Head-Roc ("The mayor of DC Hip-Hop"). So we're well on our way to something special. Taking that album and Chopteeth's sound on the road is the future.
Alison Crockett
Alison Crockett (Ms. DivaBlue) needs no introduction, she's been doing "the" music for 15 years now. With 4 full length independently produced albums, touching on nu-soul and jazz and spoken word frequently, she is one of the finest in the city. Her future sounds are ready to set the right frequency at the city for careful, and serious, ears. Unlike most musicians of today, she has many messages to share, the stories of real people and the big issues, however political they may be. Seeing her live and 'intimate' acoustic sets with strong jazz grooves will make you feel alive, strong, and open your eyes, heart and soul. So, follow her now and catch her the next time! I should also note that her vocals landed at Hospital Records for some UK Garage goodness over 10 years ago. Here's to hoping the influence is not over! Oh, and lastly, her afro-hair deserves a special recognition too:)
What inspires you?
Life. My life at the moment. I'm sure I should say something profound, but it is simply the moment that I am going through at the very moment that I write or arrange. It's not anymore complicated than that.
What's your next step?
I am in the process of producing and performing a one woman show about the American Dream and how we have lived or not lived it as a nation. It is using material from "Mommy, What's A Depression?" and I am exploring all the different aspects of the past 10 years of recession, depression, gentrification…all of the -ations….There have been so many things going on with unemployment, politization of climate change, poverty, natural disasters, immigration, and the politization of politics themselves that we as a nation need to decompress in order to move forward. This show is my little step in that process…
Reginald Cyntje
Let Reginald Cyntje be a source for your positivity; hope, respect, peace, faith, determination and love. Coincidentally, these are the song titles on his last album, where this remarkable jazz trombonist reflects his Caribbean roots on sweet melodies and timbre, and all things positive about life. His compositions take a step beyond jazz, and touch your human spirit. His album almost stands as a concept album, but once you see him perform live, experience his activism for social justice, equality and understanding, and read his words, you understand that this guy lives his life on the principles he's putting out. While he set the path for this sophomore album and created gorgeous soundscapes and melodies, he was supported by other talented local musicians, including vocalists Heidi Martin, who you can hear in the song picked for this mix, and Christie Dashiell. There's certainly more to discover about him beyond the short 2 minutes in this mix. His music will make you richer, in spirit and beauty.
What inspires you?
Life and family.
What's your next step?
I want to record an album of all ballads. It is a difficult task but I'm working on it.
Links:
Homepage
/
facebook
/
twitter
/
soundcloud
/
itunes
Cheick Hamala Diabate
In addition to being (arguably) the home for center of world politics, Washington D.C. is also a (distant) home to many world music vibes. Cheik Hamala Diamate is a critically acclaimed musician from Mali, West Africa, and a current resident of Washington D.C. Spreading his homeland sounds and culture, inspiring Western musicians and getting nomination for a Grammy award in his journey, he is also known as the master of ngoni, a stringed instrument that has captiving powers when plucked the right way. Just check out the song "Prudence" in the mix and experience it yourself. His distinctive sounds have inspired masters-of-the-remix to transfom the traditions of the previous century into the future music of the new century, founded on strong beats. The remixes of this track are released by the Electric Cowbell Records for your listening (and dancing) pleasures. (break'n'chill suggests Jon Kennedy's heavy -and experimental- break treatment with a sweet deep ambience.)
Thunderball
While this project focuses on the underground and local music scene and highlight artists that have so much potential to create timeless music of tomorrow and beyond, there's one name that already influenced musicians and producers all around the world and gained many fans in their over a decade long history of releases (including your guy at breaknchill): Thunderball. With their music released by DC's own genre&style-defining label ESL Music, it is hard to put their name down in a single genre or style. Well, maybe file it under "Ambassadors of Style". This trio, Rob Myers, Steve Raskin and Sid Barcelona, takes many influences from world music (dub, reggea, latin, indian, …), dancefloor and some funk, and weave them perfectly in studio to create some of the finest examples of downtempo, drum'n'bass, instrumental hip-hop and beyond, in a cinematic quality. So, the floor is theirs to close of this first volume with a trippy cinematic experience, To Catch a Vixen.
For Julie,